Welcome to Rootlines !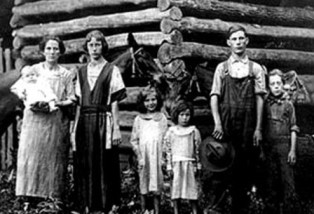 Log In | Register for a User Account
Welcome to Rootlines! Thank you for your interest in our genealogy research and our public history pages!
Rootlines, Inc. began in 2012 as a mission to document family history as thoroughly as possible, given the documents available for each individual. Within these pages, you will find birth, marriage, census, death and military records that document the lives of real people, both living and deceased, along with photographs and other important information. The current goal of Rootlines is to provide documented facts for each individual, to link those facts with the proper person and family, and to provide an unbiased source for the truth free of charge to the public. It is also the goal of this organization to eliminate, or to at least reduce, the number of undocumented mistakes found on other websites, and to present information to the public in a responsible manner.
It is requested that you use the information you receive here in a responsible manner, following the laws and regulations of the United States of America. Also, please request written permission before copying any photos found on this site. All photos found here are one of the following: 1) Copyrighted property of Rootlines, Inc. either through donations of the original photographer, a creation of a Rootlines employee or volunteer while acting in the interest of the organization, or through the digital editing and / or restoration of the original photograph; 2) Used with express permission of the original photographer (contact information will be provided in the case of permission being granted); or 3) fall within the realm of public domain.
Rootlines will remain free to the public as long as donations and grants allow. It is requested that if you use Rootlines on a regular basis, that you help keep it free to the public whenever possible. No donation is too small and your gift will ensure our continued success, as well as our ability to help others with the study of their ancestry.
Information that is presented on Rootlines is the property of Rootlines, or of the submitter credited with donation, and is not to be redistributed on any other website without written permission from the company. Doing so will violate copyright laws, as written work is the property of the creator, not the subject.
Again, thank you for your interest in our research, and may you have a wonderful day!
Contact Us

If you have any questions or comments about the information on this site, please contact us. We look forward to hearing from you.